Outdoor LED signs / LED screen are outdoor permanent installation, with high brightness, IP65 water-proof as well as energy-saving options, they are perfect solutions for outdoor digital advertising.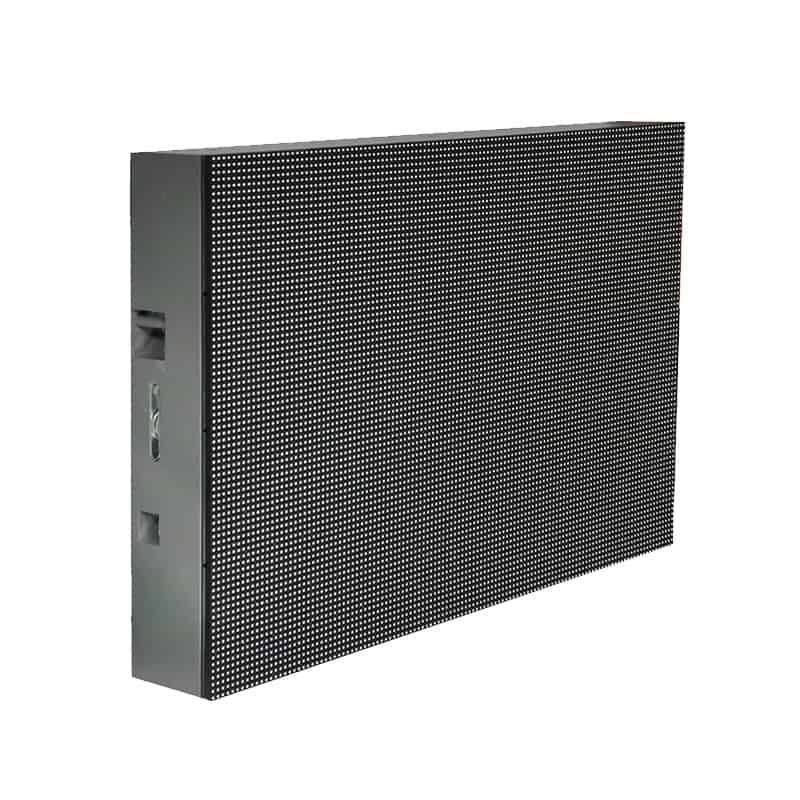 Outdoor high brigtnness
6000-8000 nits high brightness making the outdoor LED signs / outdoor LED screen visible under direct sunshine during the day time
Big viewing angle
Anti ultra violet plastic materials
Thanks to the user-friendly LED controller, video processor, it is easy to connect to a PC & player to control the outdoor LED signs/LED screens and show any advertisements, videos, pictures.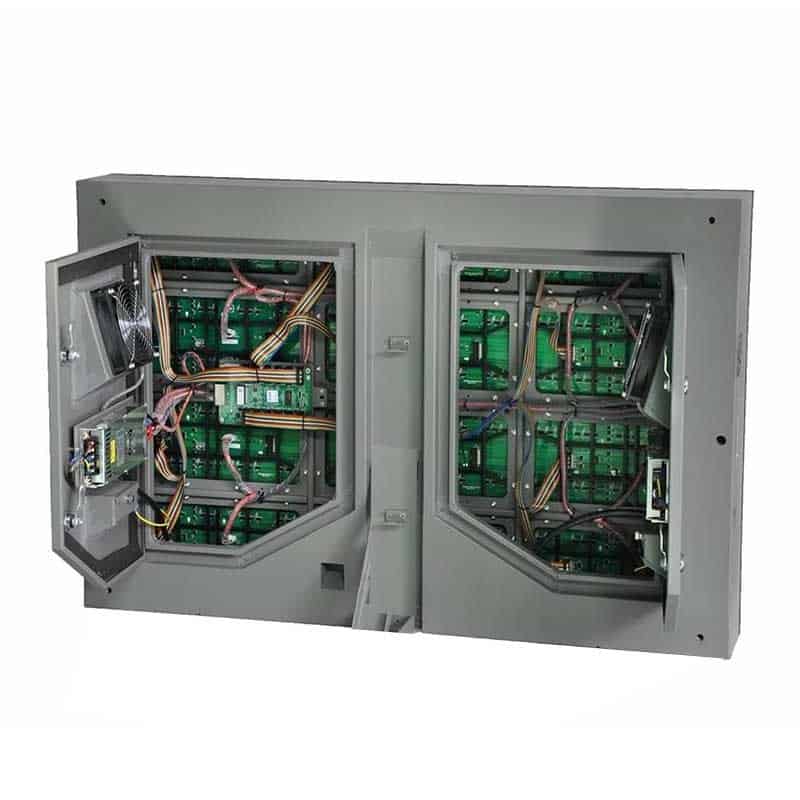 IP65 Outdoor protection
The outdoor LED signs / outdoor LED screen are with the IP65 outdoor rating for all kinds of application enviroment
Optimized ventilation system with cooling fans and heat-resistant and insulation cables gurantee the reliability  of years of operation
Meanwell power supplies available
THE OUTDOOR LED DISPLAY
Our Prismatronic LED display is the only one of its kind on the market to be designed in France!
Our Prismatronic LED displays are designed at the Group's head offices in France that, for over 30 years, have been manufacturing signs for the outdoor advertising market: scrolling, trivision,…
With the production of the modules in our Chinese and US plants, the production of the hardware and assembly operations performed at our French et German sites, our Prismatronic LED displays offer outstanding value for money.
Pixel pitch(mm)
3mm
4mm
5mm
6mm
10mm
Pixel Matrix Per SQM
111111
62500
40000
27777
10000
Pixel Configuration
SMD 1921
SMD 1921
SMD 2727
SMD 3535
SMD 3535
Brightness(nits)
≥4500
≥4500
≥4500
≥5000
≥5000
Scan
1/32
1/8
1/8
1/8
1/4
Power Con.(Max/Avg)
1000/400 w /sq.m
1000/400 w /sq.m
900/350 w /sq.m
900/350 w /sq.m
800/300 w /sq.m
Modules Dimension(mm)
7.56'' x 7.56''
192mm x 192mm
10.08'' x 5.04'
256mm x 128mm
12.6'' x 6.3'
320mm x 160mm
7.56'' x 7.56''
192mm x 192mm
12.6'' x 6.3'
320mm x 160mm
Modules Solution
64 x 64
64 x 32
32 x 32
64 x 64
32 x 16
Cabinets Dimension
22.6'' x 22.6' ''x 3.93''
576mm x 576mm x100mm
21.15'' x 21.15' ''x 5.51''
512mm x 512mm x 140mm
37.8'' x 37.8 ''x 5.51''
960mm x 960mm x 140mm
37.8'' x 37.8 ''x 5.51''
960mm x 960mm x 140mm
37.8'' x 37.8 ''x 5.51''
960mm x 960mm x 140mm
Cabinets Solution
192 x 192
128 x 128
192 x 192
160 x 160
96 x 96
Cabinets Weight(kg)
20kg/ 44.09lbs
20kg/ 44.09lbs
43kg/ 93.79lbs
43kg/ 93.79lbs
43kg/ 93.79
Serivice Access
Rear
 
 
 
Front & Rear
Refresh Rate(HZ)
 
 
≥1920 / ≥3840
 
 
Grey Scale(bit)
 
 
16
 
 
Viewing Angle(H/V)
 
 
160°/160°
 
 
IP Rate
 
 
IP65 / IP54
 
 
Input Voltage(AC)
 
 
110V / 240V 50/60 HZ
 
 
Operating Temperature
 
 
-20° ~ 60 °
 
 
Lifespan(hrs)
 
 
>100,000(hrs)