AR EXPERIENCE
ON ANY SCREEN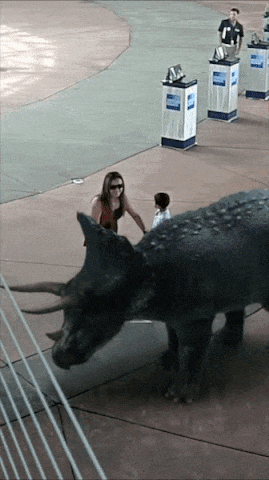 Immersive and
Interactive
Our award-winning BroadcastAR platform creates breathtaking and unparalleled augmented reality experiences suitable for any size audience, small or large. With detailed and distinctive three-dimensional environments tailored for any location, BroadcastAR is the ultimate immersive tool.
The ultimate large-screen AR experience, BroadcastAR can attract and engage individuals or groups for entertainment and education through a combination of real-world and digital content, as users inhabit immersive environments in cinema-quality 3D and interact with photo-realistic characters in real-time.
With no app download to distract, users watch, learn, listen and live in a one-of-a-kind "edutainment" experience presented in AR so vivid, even when seen it's hard to believe.